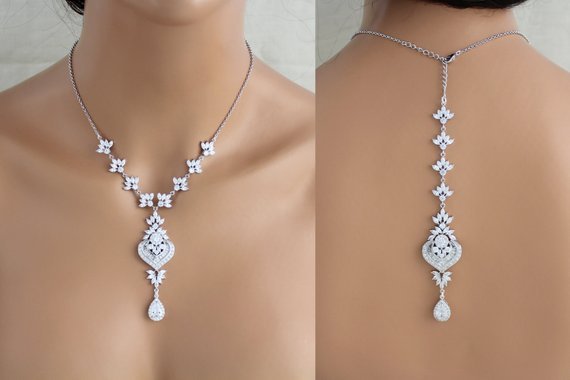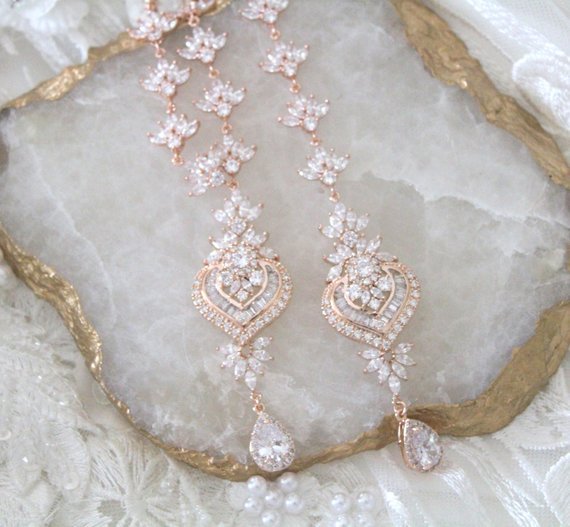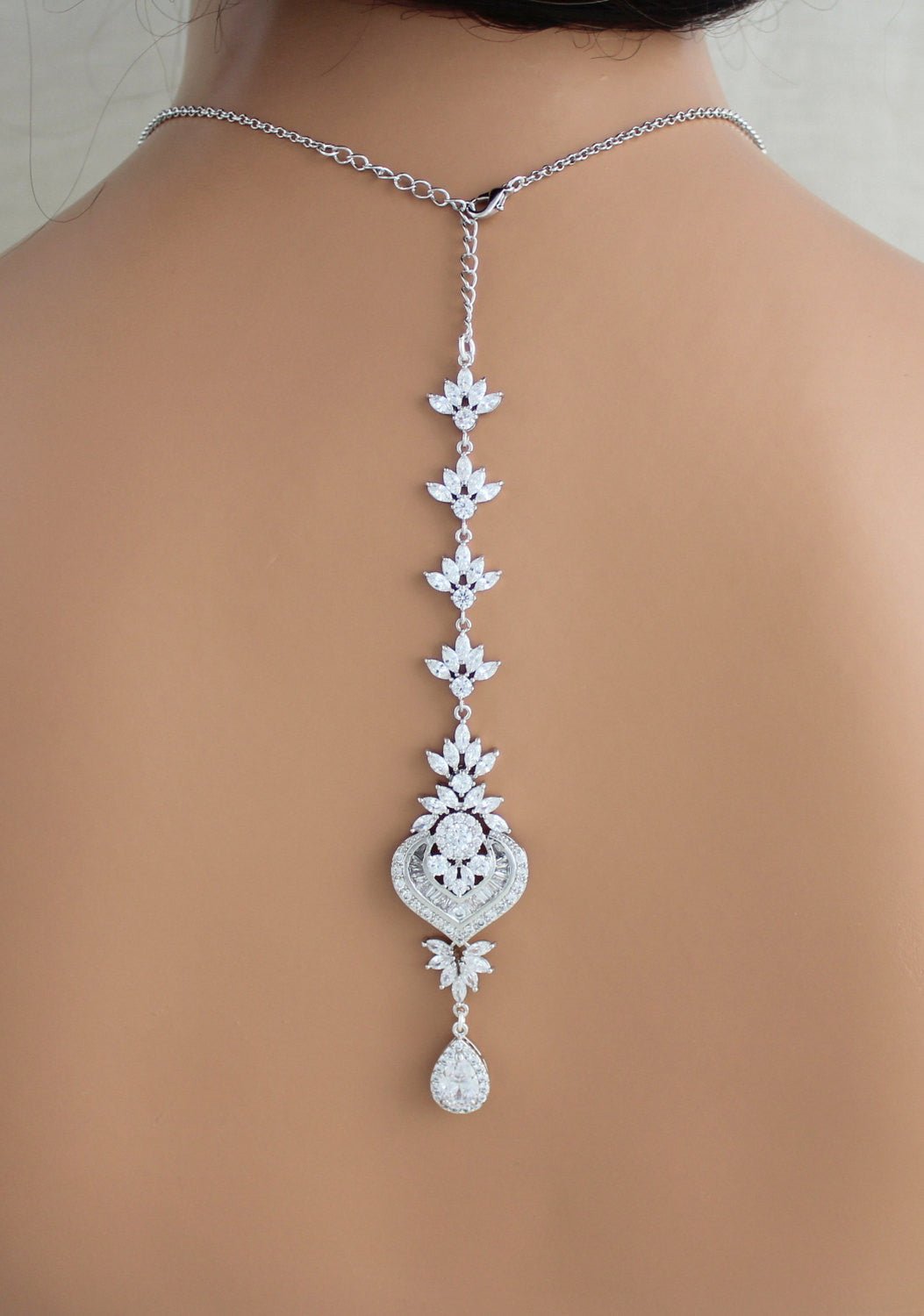 Bridal Backdrop necklace Crystal Wedding jewelry - EMMA
Wearing a bridal backdrop necklace crystal like this on your wedding day is bound to attract all of your guests' attention and adoration. There's truly nothing as beautifully elegant and as delicate as a well-made backdrop necklace – and this crystal piece will definitely do you justice on one of the biggest and most important days of your life!
PLEASE ALLOW APPROX 10 BUSINESS DAYS FOR COMPLETION BEFORE SHIPPING.
Necklace measures 16 inches and extends to 18 inches with an extension chain and has a lobster clasp closure. The backdrop measures 5-1/2 inches.
Necklace comes in Rhodium, Rose Gold or Yellow Gold finish.
This is an original design by © Treasures by Agnes
FOR MATCHING PIECES SIMPLY TYPE "EMMA" IN THE SEARCH BAR
Bridal Backdrop necklace Crystal Wedding jewelry - EMMA