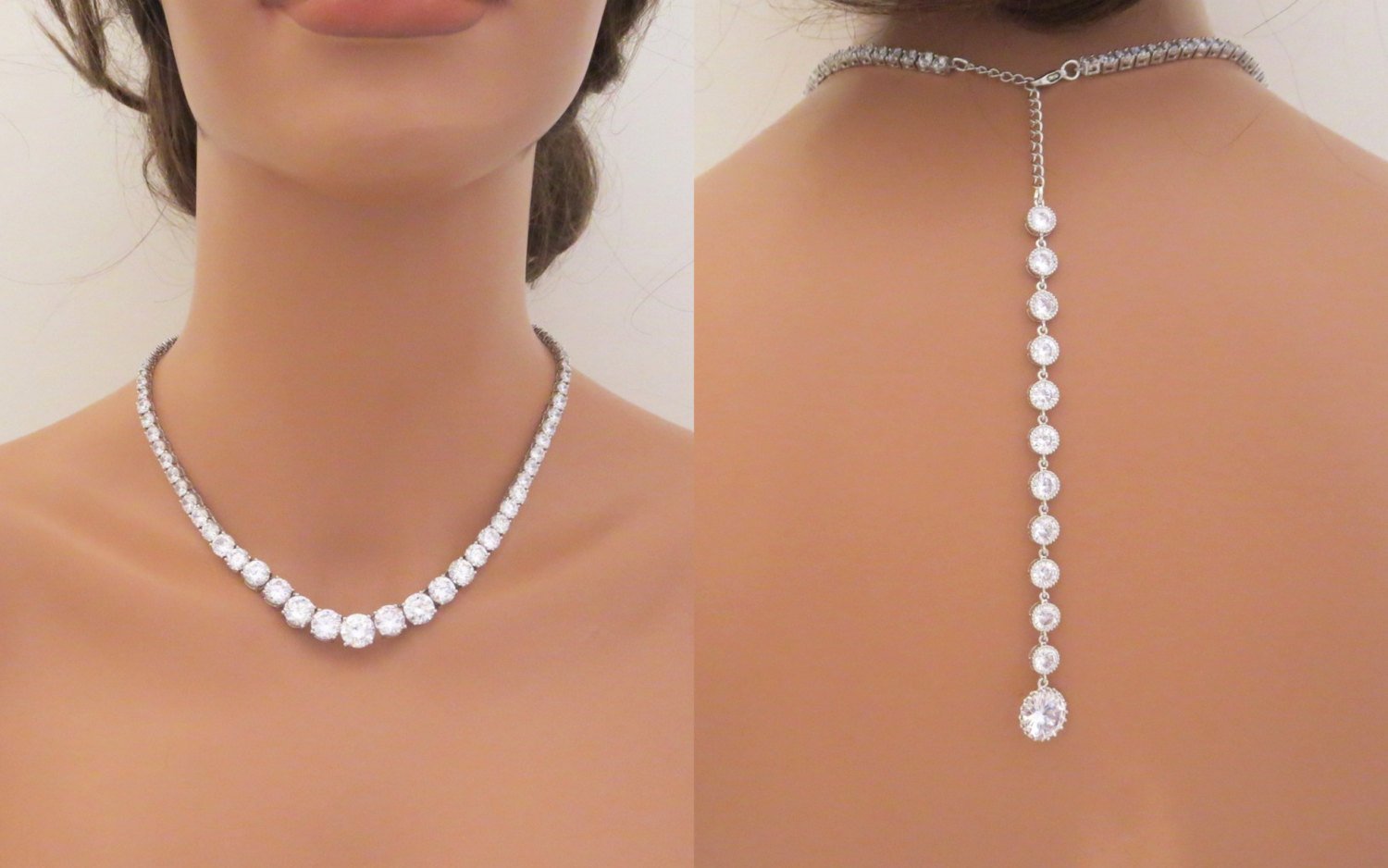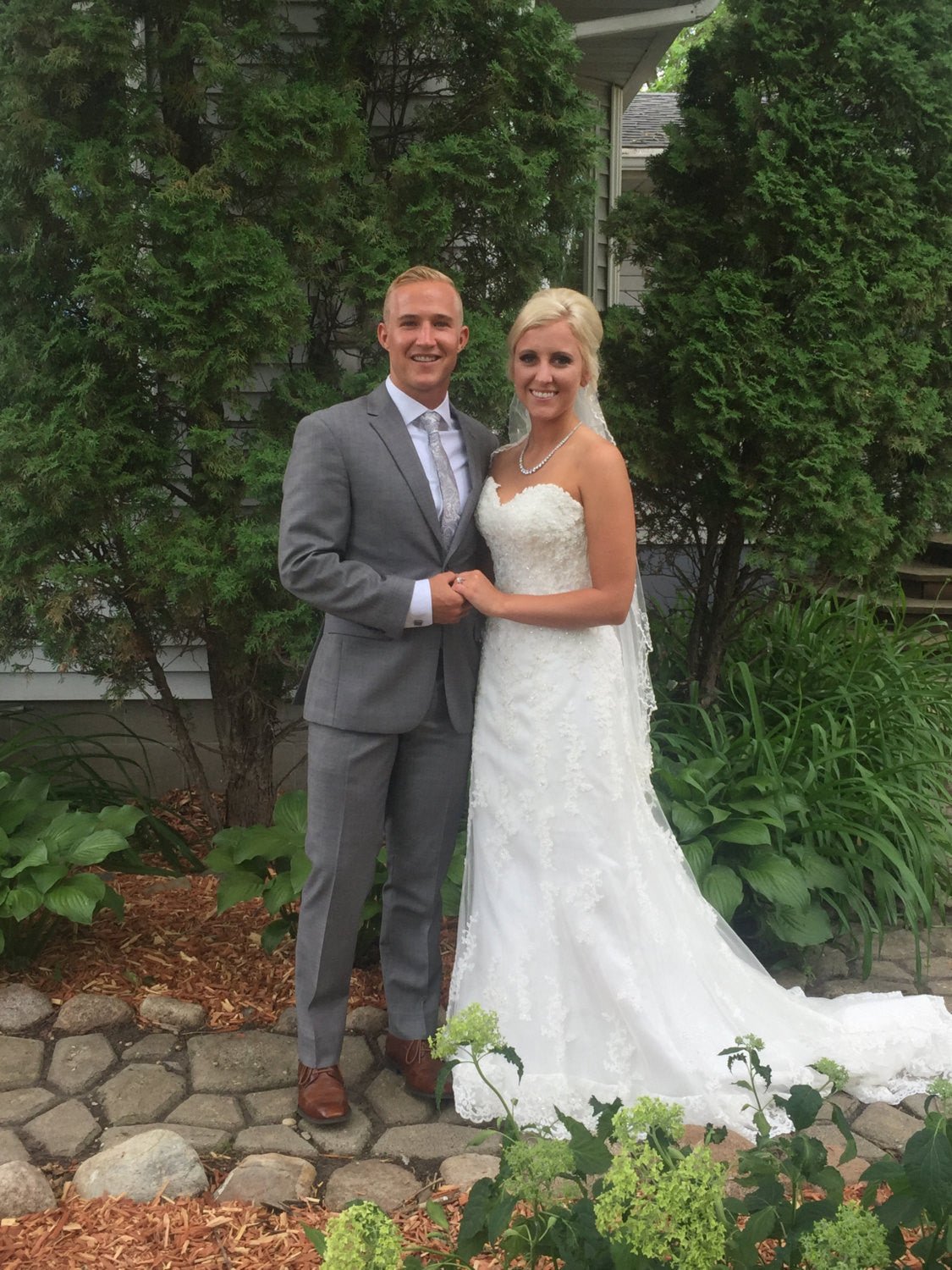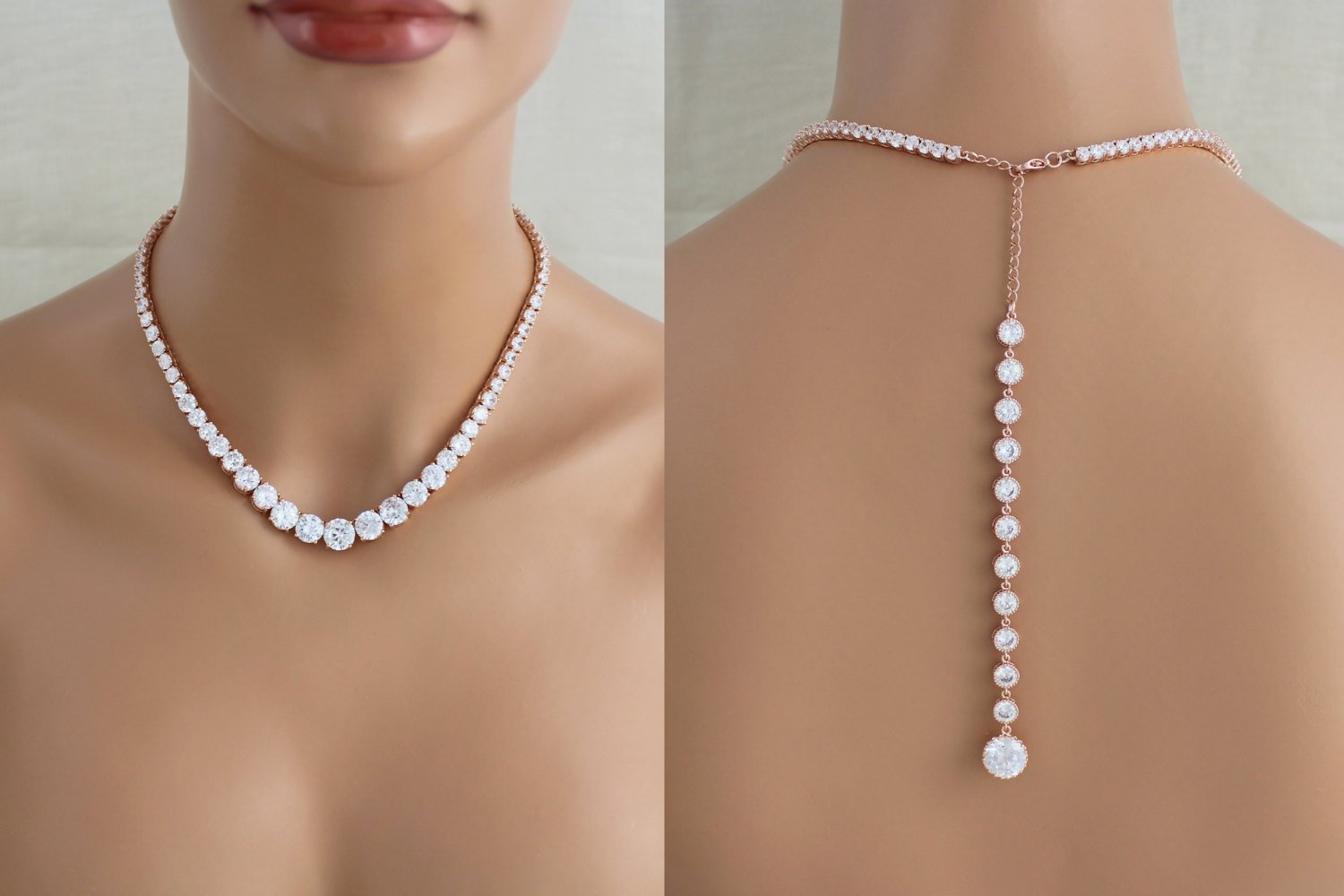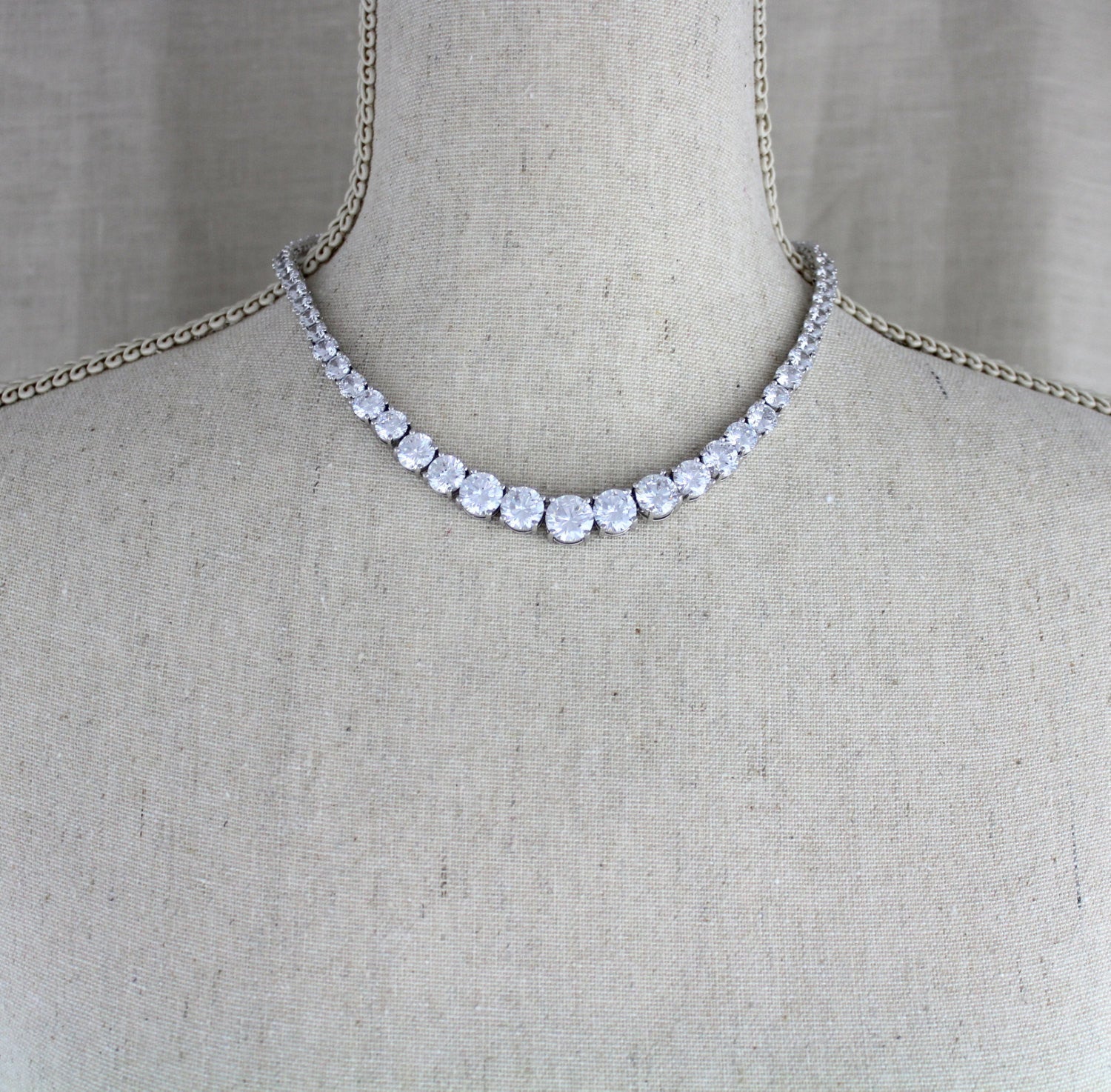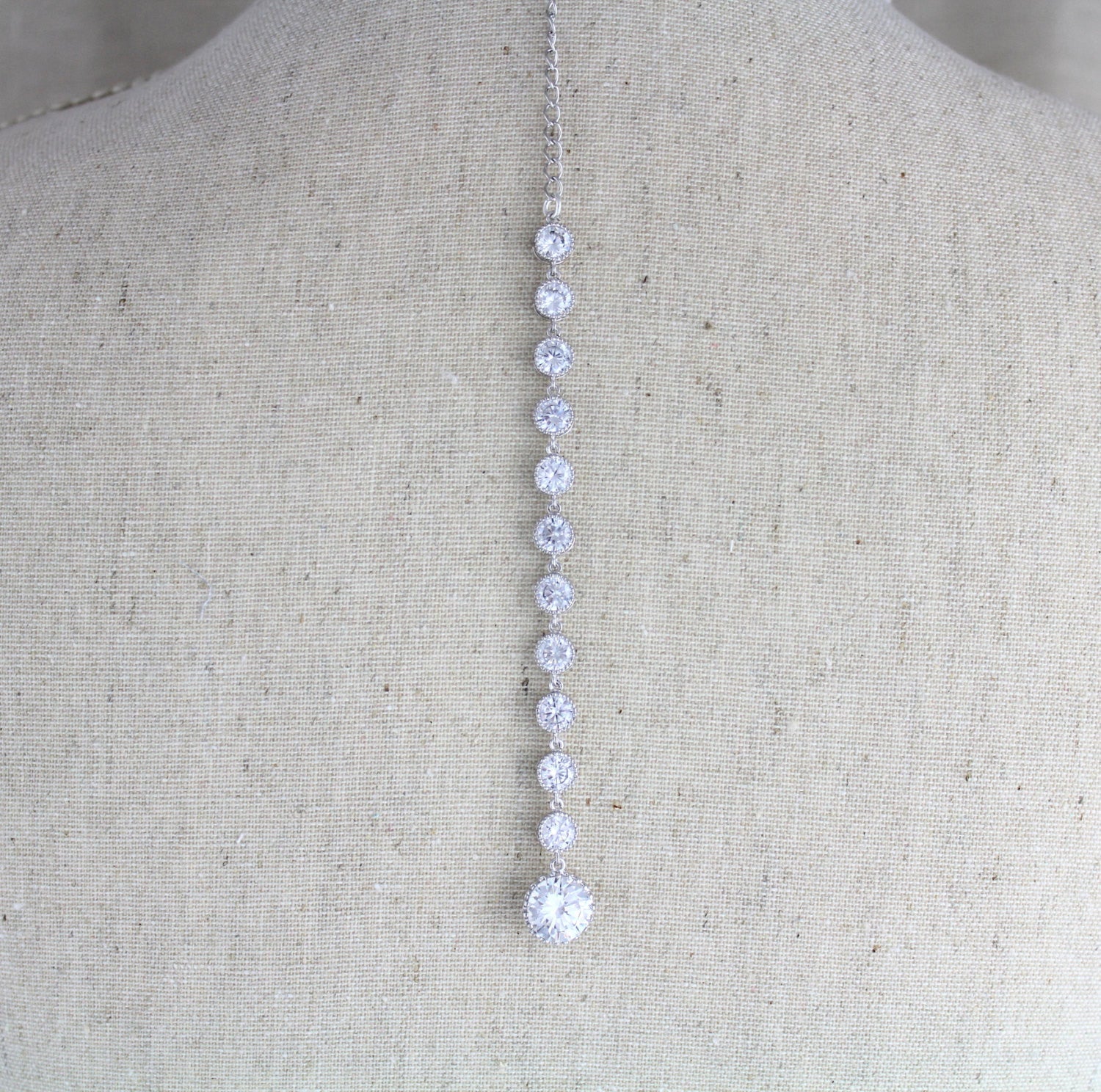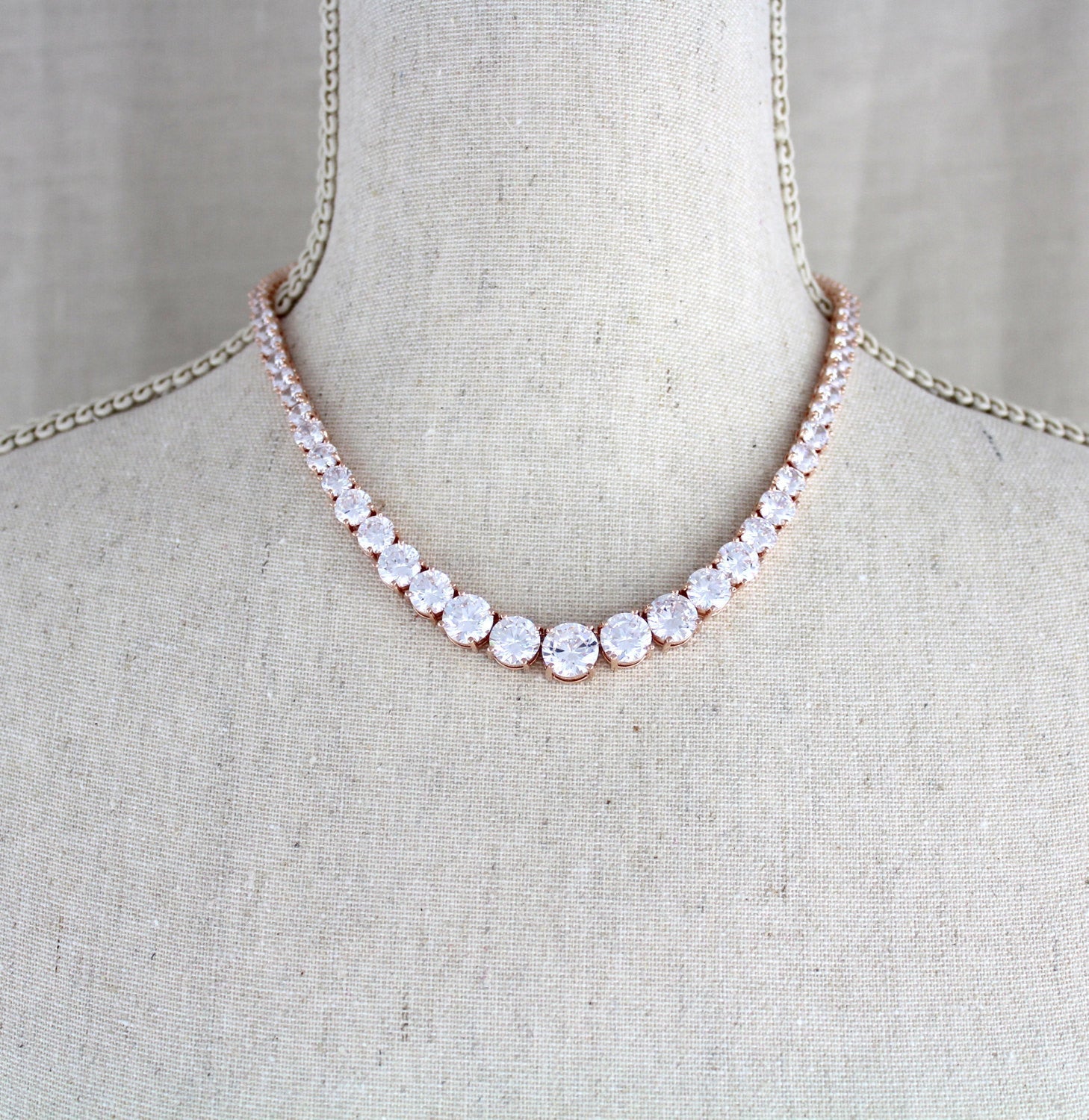 Cubic zirconia Bridal Backdrop necklace - SOPHIE
Beauty comes in simple packages sometimes – and this bridal backdrop necklace with cubic zirconia stones is here to prove it. The epitome of grace and elegance, this necklace is meant to be a demure, regal statement. It is meant to complement a fashionable bride's style with grace and luxury at the same time! Truly a great piece for completing any bridal look!
PLEASE ALLOW APPROX 10 BUSINESS DAYS FOR COMPLETION BEFORE SHIPPING.
Handcrafted with rhodium plated components set with Premium cubic zirconia components in a graduated style in the front. In the back are lovely matching round stones with a final round stone large drop at the end. 
Necklace measures 16 inches and extends to 18 inches. Backdrop pictured measures 5 inches.
This is an original design by © Treasures by Agnes. All rights reserved.
FOR MATCHING PIECES SIMPLY TYPE "SOPHIE" IN THE SEARCH BAR

Cubic zirconia Bridal Backdrop necklace - SOPHIE